---
Area Code
252

Information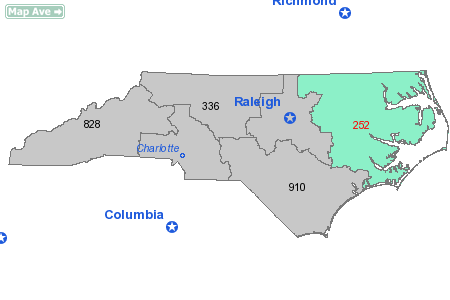 State:
NC - North Carolina
Active:
True
North American telephone area code 252 covers the northeastern corner of the State of North Carolina and includes the cities of Greenville, Kitty Hawk, Rocky Mount, New Bern, and Roanoke Rapids. It was split from area code 919 on March 22, 1998.
Related Area Codes:
919
Get other North Carolina area codes
»
Need Mobile Service in Your Area?
---