---
Area Code
309

Information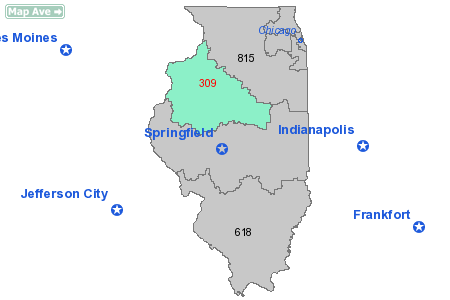 State:
IL - Illinois
Active:
True
Area code 309 is a telephone area code serving the state of Illinois. It covers Bloomington, Canton, Galesburg, Macomb, Moline, Pekin, Peoria, Rock Island, and parts of central western Illinois.
Related Area Codes:
282
Get other Illinois area codes
»
Need Mobile Service in Your Area?
---