---
Area Code
404

Information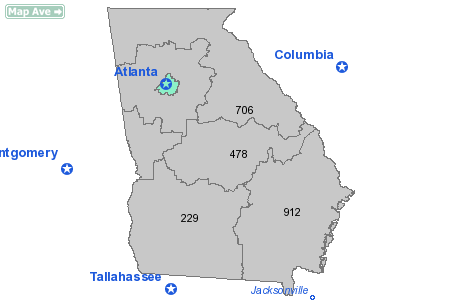 State:
GA - Georgia
Active:
True
Area code 404 covers Atlanta and its immediate neighbors, roughly within Interstate 285. Originally, it covered all of Georgia when the area code system was first created in the 1940s and implemented in 1951. On July 1, 1954, area code 912 was later assigned to southern and much of central Georgia. That long-standing relationship came to an end on May 3, 1992 when northern Georgia beyond metro Atlanta was pushed into area code 706. Residents of exurban areas complained about no longer being identified with 404, and BellSouth brought them back in, also adding them to what was already (and still is) the world's largest toll-free calling zone. This, however, hastened the addition of another area code to metro Atlanta, forcing all of its suburbs and exurbs into area code 770 on August 1, 1995, but leaving all cellphones in 404. On September 2, 2001, area code 470 was overlaid on top of the 404, 770, and 678 area codes. Once phone numbers in the 678 area code are exhausted, phone numbers
Related Area Codes:
678
,
770
Get other Georgia area codes
»
Need Mobile Service in Your Area?
---