---
Area Code
408

Information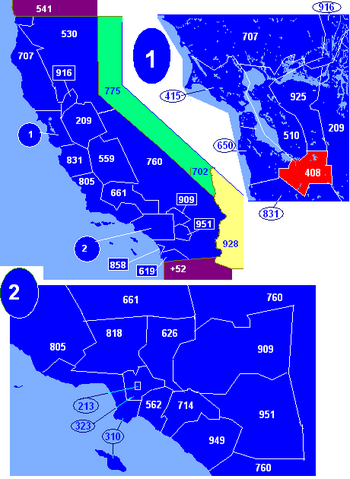 State:
CA - California
Active:
True
North American area code 408 is a California telephone area code which covers Gilroy, Morgan Hill, Saratoga, Los Gatos, Monte Sereno, Milpitas, Sunnyvale, Santa Clara, Cupertino and San Jose. It was created in a 1959 split from area code 415 in a flash-cut with no permissive dialing period. It was again split, with area code 831 being created for the counties of Santa Cruz, Monterey, and San Benito on July 11, 1998.
Related Area Codes:
415
Get other California area codes
»
Need Mobile Service in Your Area?
---