---
Area Code
480

Information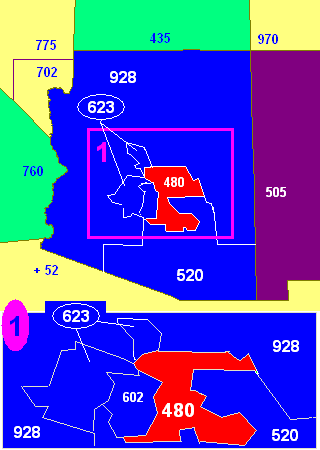 State:
AZ - Arizona
Active:
True
North American area code 480 is a state of Arizona telephone area code which was split from Area Code 602 on April 1, 1999, due to the explosive growth of the Phoenix metropolitan area in the 1990s. The west side and the western half of the far north side became Area code 623, while the eastern Suburbs and the Phoenix neighborhood of Ahwatukee became Area Code 480.
Related Area Codes:
520
,
602
,
623
Get other Arizona area codes
»
Need Mobile Service in Your Area?
---