---
Area Code
501

Information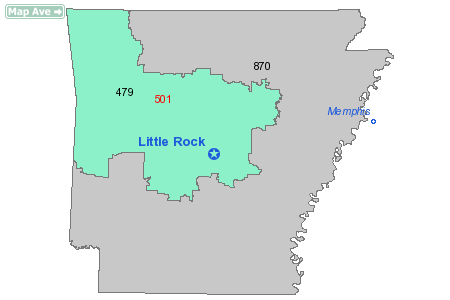 State:
AR - Arkansas
Active:
True
Area code 501 originally covered all of the state of Arkansas. It is one of the original 86 North American Numbering Plan areas assigned in 1947. As a result of population growth, area code 501 now covers only central Arkansas, including the capital Little Rock.
Related Area Codes:
870
Get other Arkansas area codes
»
Need Mobile Service in Your Area?
---