---
Area Code
562

Information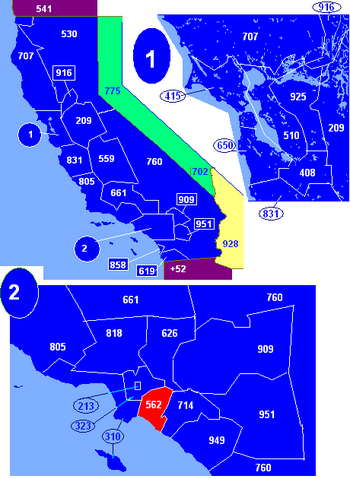 State:
CA - California
Active:
True
Area code 562 is a California telephone area code which was split from area code 310 on January 25, 1997. It is the area code for much of the Gateway Cities region of southeastern Los Angeles County, California, including Long Beach and surrounding cities such as Cerritos, Lakewood, Downey, Norwalk, and Whittier.
Related Area Codes:
310
Get other California area codes
»
Need Mobile Service in Your Area?
---