---
Area Code
610

Information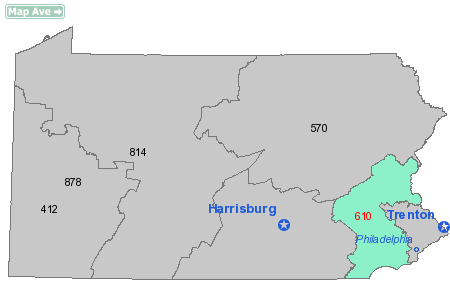 State:
PA - Pennsylvania
Active:
True
Area codes 484, 610 and 835 are Commonwealth of Pennsylvania telephone area codes which serve the Southeast region of the state including the cities of Allentown, Bethlehem, and Reading, along with much of the Delaware Valley. Area code 610 was split from area code 215 on January 8, 1994. Natives of the area code generally refer to it as "Six-Ten" and "Six One Oh," rather than "Six One Zero."
Related Area Codes:
484
,
835
Get other Pennsylvania area codes
»
Need Mobile Service in Your Area?
---