---
Area Code
701

Information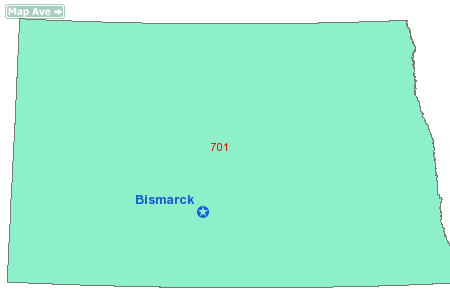 State:
ND - North Dakota
Active:
True
Area code 701 is an area code used to address long distance calls to and within the state of North Dakota in the North American Numbering Plan. 701 was one of the original area codes created by AT&T in 1947 and still refers to the entire state. Area code 701 is divided between the Bismarck LATA and the Fargo-Brainerd LATA; it is the only area code in the North American system to be broken into two LATAs.
Get other North Dakota area codes
»
Need Mobile Service in Your Area?
---