---
Area Code
757

Information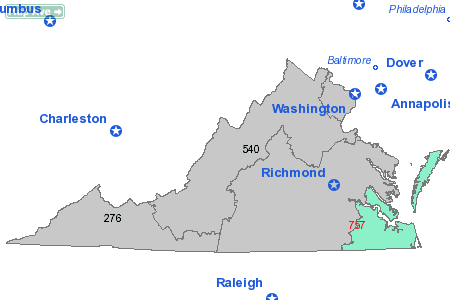 State:
VA - Virginia
Active:
True
The North American telephone area code 757 was established July 1, 1996 as a split from area code 804. It covers the southeast corner of the Commonwealth of Virginia.
Related Area Codes:
804
Get other Virginia area codes
»
Need Mobile Service in Your Area?
---