---
Area Code
831

Information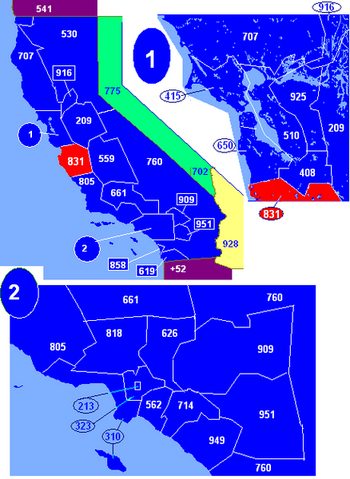 State:
CA - California
Active:
True
California's area code 831 is a North American area code which covers Salinas, Hollister, Monterey, Santa Cruz and the northern Central Coast. It was created in a split from area code 408 on July 11, 1998.
Get other California area codes
»
Need Mobile Service in Your Area?
---