---
Area Code
847

Information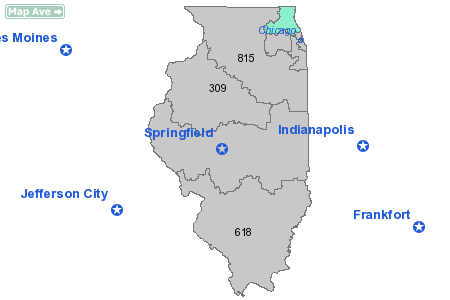 State:
IL - Illinois
Active:
True
Both area code 847 and area code 224 are part of an overlay plan that covers most of Lake County, the northern part of Cook County, the northern part of Kane County, and a small part of McHenry County in Illinois. On January 5, 2002 area code 224 overlaid the 847 NPA and 11-digit dialing was implemented. Previously, on January 20, 1996 area code 847 split off from area code 708.
Related Area Codes:
224
,
312
Get other Illinois area codes
»
Need Mobile Service in Your Area?
---