---
Area Code
860

Information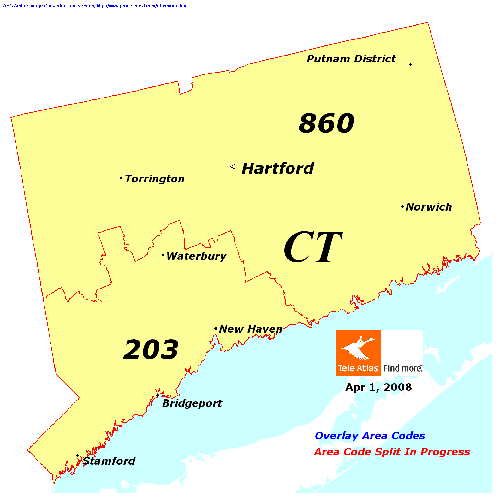 State:
CT - Connecticut
Active:
True
Area code 860 is a telephone area code that covers the eastern and northwestern parts of Connecticut. The area code stretches along the Massachusetts and Rhode Island borders as well as the northern portion of the New York border.
Related Area Codes:
203
Get other Connecticut area codes
»
Need Mobile Service in Your Area?
---