---
Area Code
910

Information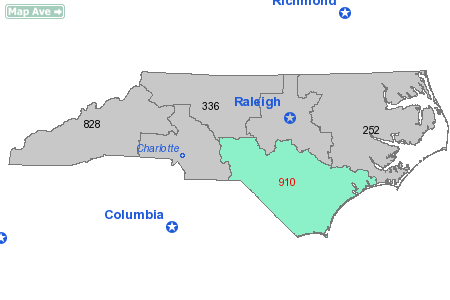 State:
NC - North Carolina
Active:
True
North American telephone area code 910 was established November 14, 1993 as a split from area code 919. It was itself split on December 15, 1997 to create area code 336. Area code 910 serves the southeastern portion of the State of North Carolina including the cities of Fayetteville, Jacksonville, Laurinburg, Lumberton and Wilmington.
Related Area Codes:
336
Get other North Carolina area codes
»
Need Mobile Service in Your Area?
---