---
Area Code
319

Information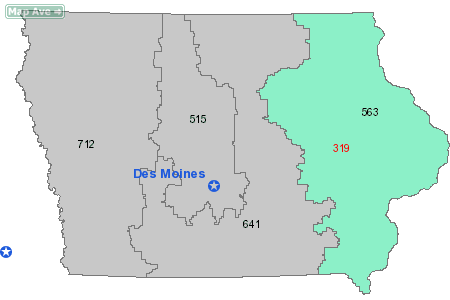 State:
IA - Iowa
Active:
True
Area code 319 is a telephone area code for east-central and southeast Iowa. The 319 area code was one of the original area codes from the finalized 1947 assignments of area codes, and originally covered the eastern third of the state.
Related Area Codes:
319
Get other Iowa area codes
»
Need Mobile Service in Your Area?
---