---
Area Code
424

Information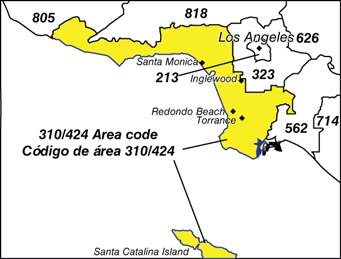 State:
CA - California
Active:
True
Area code 424 is the new area code overlay for the west side of the Los Angeles Metropolitan area. It is the first non-mobile area code overlay in Southern California. Because of this, dialers in the 310 area code are no longer able to dial a 7-digit number even if they are dialing another phone number in the same area code. The 424 area code overlay became effective on July 26, 2006.
Related Area Codes:
310
,
562
Get other California area codes
»
Need Mobile Service in Your Area?
---