---
Area Code
434

Information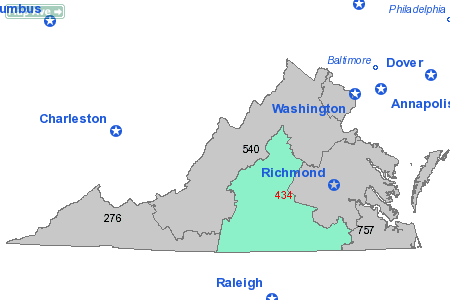 State:
VA - Virginia
Active:
True
The 434 area code was created on June 1, 2001 as a split from the 804 area code. It is located in the south central area of the Commonwealth of Virginia.
Related Area Codes:
757
,
804
Get other Virginia area codes
»
Need Mobile Service in Your Area?
---