---
Area Code
515

Information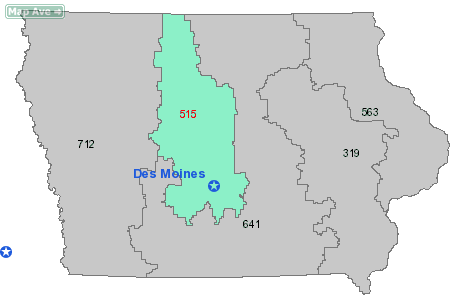 State:
IA - Iowa
Active:
True
Area code 515 serves the state of Iowa. It covers Des Moines, Ames, Fort Dodge, Jefferson, Algona, Indianola and other areas in north central Iowa. Iowa was originally divided into three area codes, running vertically the length of the state. The 515 area code covered the whole central third of the state. In the year 2000 area code 641 was split off of 515. Today the 515 area code covers only about one-fourth of its original area, including the city of Des Moines and the areas northwest of there.
Related Area Codes:
641
Get other Iowa area codes
»
Need Mobile Service in Your Area?
---