---
Area Code
641

Information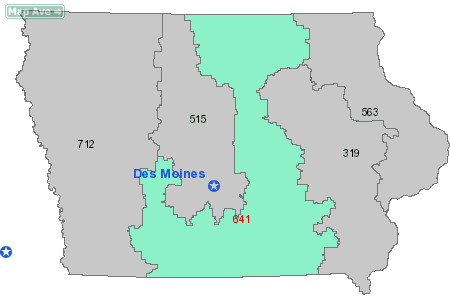 State:
IA - Iowa
Active:
True
Area code 641 is a telephone area code for a central portion of Iowa. The 641 area code was split off from Area code 515 in 2000. It includes Mason City. The 641 area code was notable in that it marked the first time that a new area code had been created in Iowa since the establishment of the North American Numbering Plan in the 1940s.
Related Area Codes:
515
Get other Iowa area codes
»
Need Mobile Service in Your Area?
---