---
Area Code
540

Information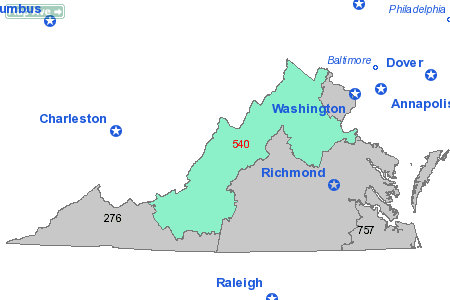 State:
VA - Virginia
Active:
True
North American telephone area code 540 was established 15 July 1995 as a split from area code 703. It was itself split on 1 September 2001 to create area code 276. Area code 540 serves the central and north portions of the Commonwealth of Virginia including the communities of Blacksburg, Cave Spring, Fredericksburg, Harrisonburg, Roanoke, Salem, Staunton, and Winchester, as well as most of Culpeper County, Stafford County, Spotsylvania County, Orange County, western Loudoun County, and Fauquier County.
Related Area Codes:
276
,
703
Get other Virginia area codes
»
Need Mobile Service in Your Area?
---