---
Area Code
541

Information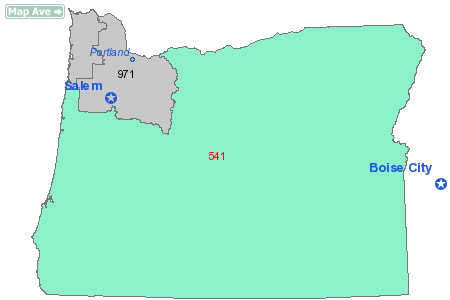 State:
OR - Oregon
Active:
True
North American area code 541 covers all of Oregon except the northwest part of the state. Its service area includes the cities of Eugene, Springfield, Corvallis, Albany, Medford, Bend, The Dalles, and Pendleton. It began its split off of area code 503 on November 5, 1995 and finished June 30, 1996. The 541 area code also covers a small part of Northern California in the northeast corner of Del Norte County through Frontier Telephone. The numbers in this area are 541-596-XXXX.
Related Area Codes:
503
,
541
Get other Oregon area codes
»
Need Mobile Service in Your Area?
---