---
Area Code
559

Information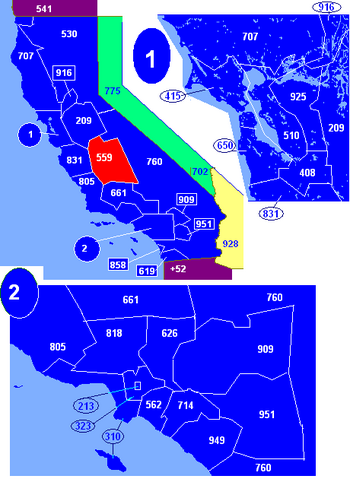 State:
CA - California
Active:
True
Area code 559 is an area code that was created on November 14, 1998, when the southern half of the area code 209 (in service since 1958) reached full capacity. Like many other regions that had experienced area code changes during the area code boom of the 1990's, both 559 and 209 were in the early planning stages of relief, potentially creating the need for introduction of further new area codes.
Related Area Codes:
209
Get other California area codes
»
Need Mobile Service in Your Area?
---