---
Area Code
617

Information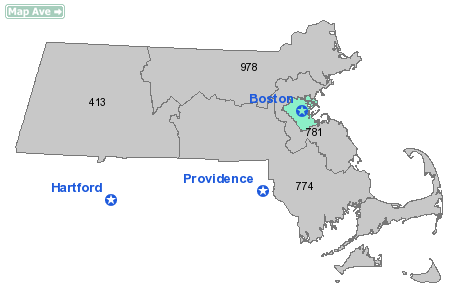 State:
MA - Massachusetts
Active:
True
Area code 617 once covered the entire Greater Boston (Eastern Massachusetts) area, reaching beyond the I-495 loop. It now covers only the city of Boston and some immediate suburbs. When the demand for phone numbers in the Boston area skyrocketed due to dial-up Internet service providers and other growth, area code 508 split off in 1988, with the immediate vicinity of the city (roughly inside of Route 128) keeping the code 617. Area code 617 split again in 1997, with area code 781 assigned to the further-out areas. Subsequently, area code 857 was added as an overlay to parts of area code 617. The original 617 area code (now 617/857+781/339+508/774+978/351) lines up with the Eastern Massachusetts LATA #128.
Related Area Codes:
857
Get other Massachusetts area codes
»
Need Mobile Service in Your Area?
---