---
Area Code
619

Information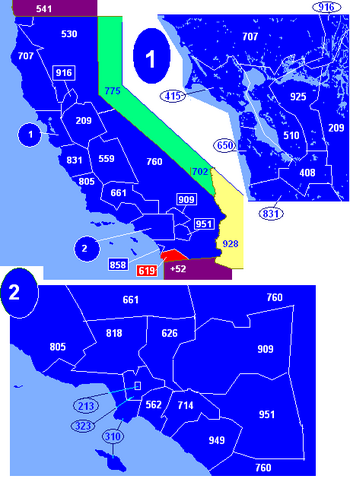 State:
CA - California
Active:
True
North American area code 619 is a California telephone area code which was split from area code 714 on November 5, 1982. This area code currently covers the southern half of the city of San Diego and its eastern and southern suburbs.
Related Area Codes:
760
,
858
,
935
Get other California area codes
»
Need Mobile Service in Your Area?
---