---
Area Code
626

Information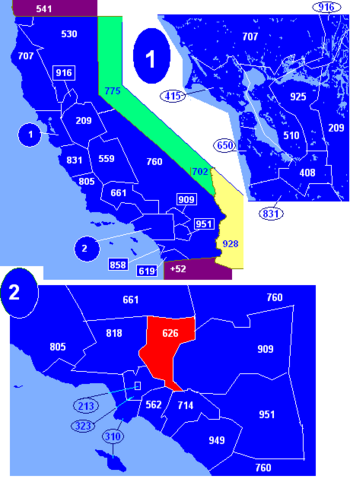 State:
CA - California
Active:
True
Telephone area code 626 covers most of the San Gabriel Valley and nearby areas in the northeastern portion of Los Angeles County, California, including Arcadia, Monrovia, El Monte, most of Pasadena and West Covina. The area code was created in a split from 818 on June 14, 1997.
Related Area Codes:
818
Get other California area codes
»
Need Mobile Service in Your Area?
---