---
Area Code
818

Information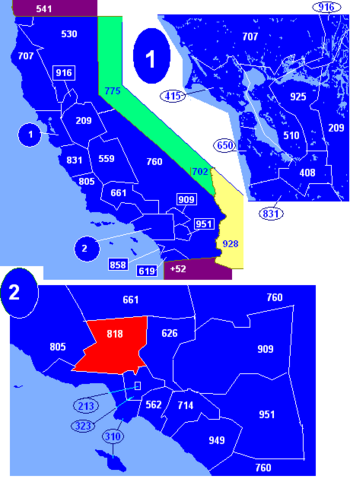 State:
CA - California
Active:
True
Area code 818 is a California telephone area code consisting largely of the San Fernando Valley of Los Angeles, California. It covers roughly two million people.
Related Area Codes:
213
,
310
,
562
,
626
Get other California area codes
»
Need Mobile Service in Your Area?
---