---
Area Code
714

Information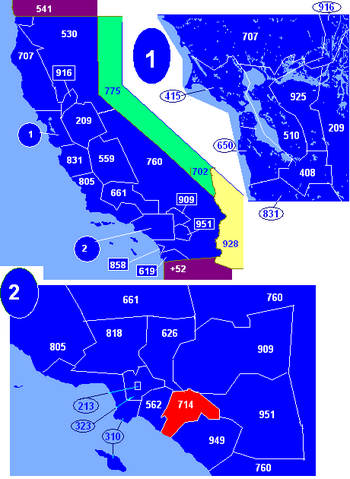 State:
CA - California
Active:
True
North American area code 714 is a California telephone area code which was split from area code 213 as a flash-cut sometime during 1951. It encompasses northern Orange County and a portion of Los Angeles County (including a portion of the city of La Mirada) and portions of Chino Hills in San Bernardino County.
Related Area Codes:
657
,
949
Get other California area codes
»
Need Mobile Service in Your Area?
---