---
Area Code
949

Information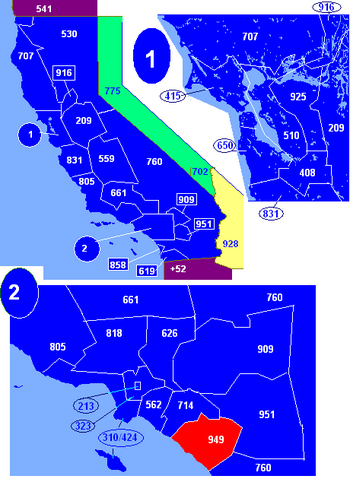 State:
CA - California
Active:
True
Area code 949 is an area code in California that is contained mostly within the southern areas of Orange County. It also includes a small adjacent area of northwest San Diego County, specifically parts of Marine Corps Base Camp Pendleton and San Onofre State Park.
Related Area Codes:
714
Get other California area codes
»
Need Mobile Service in Your Area?
---